Products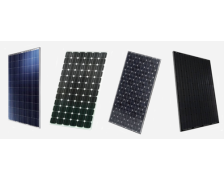 Solar Panels
SolarGy believe that Clients deserve the most and must insist on the best quality solar panels as apart from reducing carbon emission, they are hedging against escalating price of energy over 25 years by investing on a solar PV system.
In line with our philosophy, we offer tried and proven german and top tier china panels. We are also committed to continuously test and compare performance of panels of different technologies and brands. This is especially important in Singapore context due to the high humidity and hot weather conditions.
View Solar Panels Products >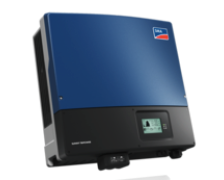 Inverters
Inverters are used to convert the dc output voltage from the PV panels to ac voltage. As PV panels are generally very reliable and needs virtually no maintenance, it is important to select inverters which are just as reliable to maintain the overall system reliability. Data from system failure statistics shows that the component with the highest frequency of breakdown in a PV system is the inverter.
In line with our philosophy of offering reliable and proven products, SolarGy has successfully adopted and commissioned several PV projects using more than 500 SMA inverters and they have proven to be extremely reliable in operation and efficiency.
View Inverters Products >
Monitoring Systems
SolarGy strongly believes in rigorous monitoring of the PV system performance so as to ensure continual and optimum energy delivery. To this end, it has developed a web-based monitoring system to visualize and generate;
Daily, weekly, monthly, yearly and lifetime energy production

Instantaneous irradiance and daily irradiation

System performance ratios

Historical records of equipment failures

Email alerts for system faults

Archiving of as-built drawings and operation manuals
View Monitoring Systems Products >