Awards
SolarGy has been awarded with the highly recognised Frost & Sullivan Singapore 2010 Market Penetration Leadeship Award in the Solar PV Systems Market.
The Frost & Sullivan Award for Market Penetration Leadership of the Year is presented each year to the company that has demonstrated excellence in capturing the fastest measured rate of change of market share within its industry. This Award recognizes how fast a company increases its penetration of a market, in terms of revenues or units as specified.
In its congratulatory message, Frost & Sullivan (www.frost.com) said that SolarGy has achieved noteworthy success in penetrating the highly competitive solar PV systems market in Singapore. The company has demonstrated clear plans to consolidate its position in the market by achieving very high revenue growth in a short span of time since its inception in 2007.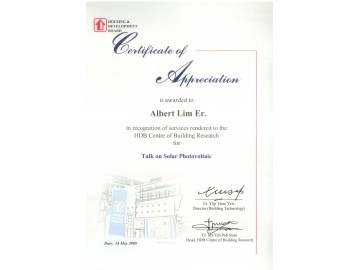 SolarGy's Managing Director gave talk on Solar Photovoltaic System to HDB Centre for Building Research.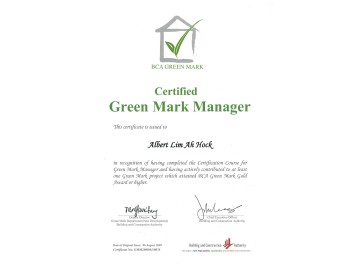 SolarGy's Managing Director obtained certification as Green Mark Manager.