2018
SolarGy's Albert Lim was privileged to be invited by Sembcorp Solar to speak about the risks and mitigations of adopting solar energy at the Solar 101 Forum - Rooftop Revolution - Harvesting Solar Energy". Unlike rocket science, solar PV installations may appear simple, straightforward and easily executed without any risks. However, as the saying goes, the devil is in the details. A system that is well designed by professional and experienced EPCs who relentlessly pay attention to details, meticulously conduct component selection, execute refine workmanship and rigorous quality control goes a long way to deliver a reliable and high performing system for many years to come.
SolarGy accomplished yet another mega watt solar project for Sembcorp Solar at 3M Innovation, Tuas. Watch the video professionally created by 3M showing our guys meticulously doing the final checking and commissioning.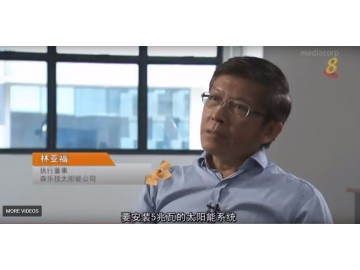 SolarGy was featured in Mediacorp Money Week as a progressive solar company who constructs high quality and reliable solar energy systems that produce more "juice" and is the preferred solution provider and EPC partner of many discerning customers and Solar Developers who demand the best in performance, quality and reliability.
Watch this edited version of the Channel 8 Money Week (EP48).