Certifications
REC Solar Professional


SolarGy is one of the first few companies in Singapore to obtain a REC Solar Professional certification from REC, a well-known Norwegian solar panel manufacturer. In turn, SolarGy's customers will enjoy an extended 25 years product warranty* for their solar panels.
*For system capacity up to 500kWp
ISO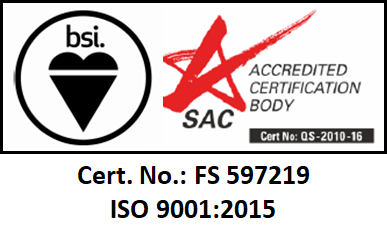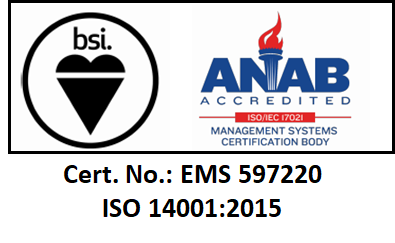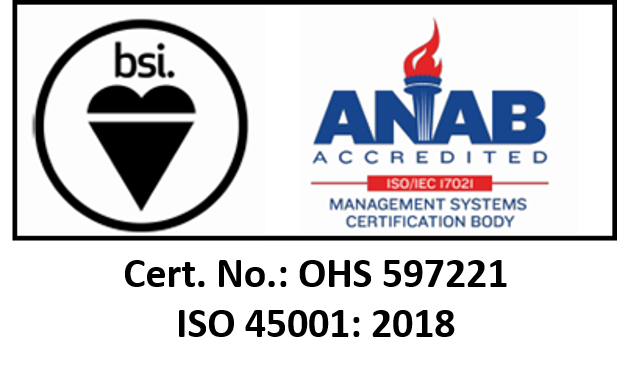 In May 2013, we have successfully achieved certification of our management systems to the following international standards:
The certification marks an important milestone since our establishment in 2007 and demonstrates our commitment to continuously improve on our quality and environmental management while ensuring safety and health throughout the lifetime of a project from design, execution to the maintenance of solar PV systems. We are proud to present our IQES Policy herebelow:
INTEGRATED QUALITY, ENVIRONMENTAL & SAFETY POLICY
We are committed to providing quality and timely solutions to our Clients, while preventing pollution, injury & ill-health and complying with applicable legal & other requirements related to quality, environment & safety aspects.
Above all, we are committed to continual improvement to the Integrated Quality, Environment & Safety Management System.
BizSAFE Star

SolarGy has attained bizSAFE Star level, the highest level of safety certification accredited by the Workplace, Safety & Health Council.
BCA Registration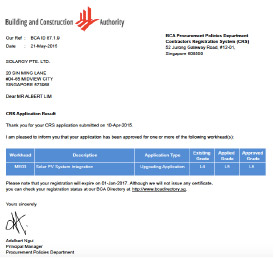 SolarGy is registered under BCA Contractor's Registry of Workhead ME03 (Solar PV System Integrator) and of financial grade L5.
National Service and Total Defence form the cornerstone of Singapore's continued stability and prosperity. The support from businesses, employers and the wider community towards National Service and Total Defence is recognised through NS Mark. Through their efforts in solarizing community care facilities during the COVID19, SolarGy was accorded the NS Mark by Mindef in August 2020.
NS Mark is a national-level accreditation scheme that recognises businesses and organisations with policies and human resource practices that support National Service and Total Defence.